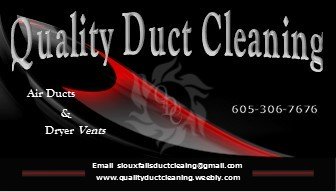 Quality Duct Cleaning
Click Blue Box To Schedule Air Duct Cleaning., Please move any items that may be blocking access to the furnace and all intake/out take vents. $.75 per mile (1 way) travel charge 15 mile radius of Sioux Falls. 50 mile max If you need assistance please call office and we can walk you through online schedule process.
No available times for this calendar/range.
A confirmation email will be sent to